Your Cosmetic Dentistry Checklist
November 17, 2023 9:00 am
---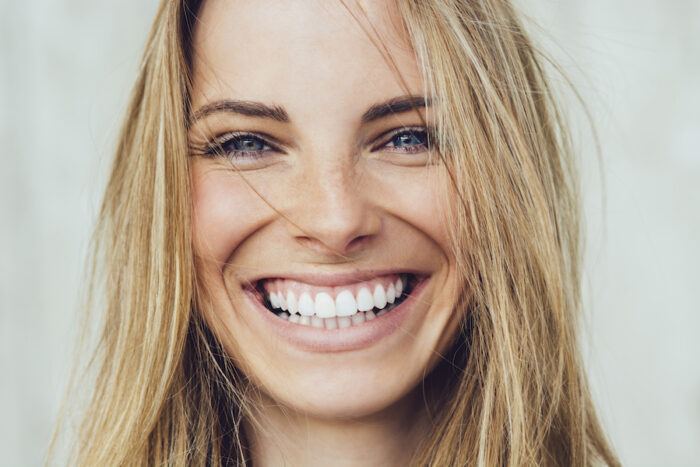 Your smile is likely the first thing someone might notice, and thanks to cosmetic dentistry, there's now no need to worry about how your smile looks. With cosmetic dentistry, it's easy to whiten, straighten, and improve the appearance of your teeth. Are you interested in taking a step toward improving your smile? Here's your cosmetic dentistry checklist!
The first step is to schedule a consultation at Grand Rapids Family Dentistry. During this visit, you'll meet with one of our experienced dentists. This is your opportunity to discuss your goals, concerns, and any questions you may have. Our dentist will perform a thorough examination of your oral health to determine the best cosmetic procedures for your unique needs.

2. Treatment Options

Based on your consultation, you and our dentist will decide on the most suitable treatment plan. At Grand Rapids Family Dentistry, we offer a range of cosmetic dentistry services, including teeth whitening, veneers, and teeth straightening!

3. Budget and Financing

Understanding the financial aspect of your cosmetic treatment is crucial. However, our front office is happy to assist you in developing a treatment plan that fits your budget. We also offer various financing options to ensure you can achieve your dream smile without unnecessary financial stress.

4. Treatment Process

Whether you have one cosmetic dentistry treatment planned or a complete smile makeover, it'll be time to prep and complete the treatment. Depending on what is part of your treatment plan, the process may involve multiple appointments. Throughout, our team will ensure your comfort and provide comprehensive care.

5. Aftercare and Maintenance

Once your cosmetic dentistry is complete, it's essential to maintain your new smile. We will provide post-care instructions and when to come back for maintenance. Regular dental check-ups at Grand Rapids Family Dentistry will help ensure the longevity of your enhanced smile.
Enhance Your Smile with Cosmetic Dentistry in Grand Rapids, MI
Are you looking to whiten your smile? Do you want a more uniform smile? At Grand Rapids Family Dentistry, we take pride in helping you achieve the smile you've always wanted. Follow our checklist to embark on your cosmetic dentistry journey with confidence. We can't wait to hear from you!
Categorised in: Cosmetic Dentistry